As the financial landscape continues to evolve, it's becoming increasingly clear that traditional banking methods are no longer enough. 
With the rise of digital banking and fintech innovations, people are now seeking financial services that are not only convenient and accessible but also flexible and affordable. 
And when it comes to finding the best digital bank for your needs, there's no better authority than Fintech Breakthrough Awards.

As the leading platform that recognizes the most innovative companies in the financial technology industry, they have a team of experienced professionals and industry experts who conduct a rigorous evaluation process to ensure that only the best companies are recognized.
The awards given by Fintech Breakthrough Awards are highly respected within the industry and are considered a mark of distinction for companies that demonstrate exceptional performance and customer satisfaction. 
This is why being named the Best Digital Bank by the Fintech Breakthrough Awards is such significant for all the Digital Banks all around the world. 
In this article, we are going to discuss why Revolut is the one that has been chosen as the Best Digital Bank by Fintech Breakthrough Awards and why People choose them as their number 1 buddy for all their financial problems. 
Negative Effects of Choosing the Wrong Digital Bank For You
The impact of choosing the wrong bank can be felt in many aspects of your life. High fees can eat into your savings and limit your ability to make necessary purchases or investments.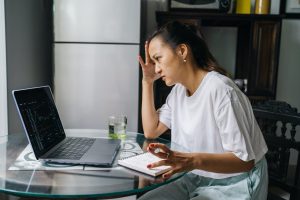 Limited accessibility can cause frustration and inconvenience, especially for busy individuals who don't have the time or flexibility to visit a bank during regular business hours. 
Poor customer service can leave you feeling unsupported and undervalued as a customer, which can have a ripple effect on your overall financial well-being.

And this is why people love Revolut.
Low Fees and Competitive Exchange Rates
Revolut's commitment to offering low fees and competitive exchange rates is one of the main reasons why it stands out as a top digital bank in the industry.

Traditional banks often charge exorbitant fees for international money transfers and spending abroad, leaving customers feeling frustrated and financially drained.
Revolut's low fees for international money transfers and spending abroad allow customers to save money and stretch their budgets further. Its competitive exchange rates also ensure that customers get the best value for their money when traveling or sending funds overseas.

In fact, Revolut's exchange rates often beat those of traditional banks, making it an attractive choice for anyone looking to save money on foreign transactions.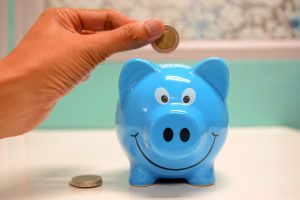 But it's not just about the savings. Revolut also offers transparency when it comes to fees and exchange rates, so customers can feel confident that they're getting a fair deal. 
Convenient and User-Friendly App
Revolut's mobile app is designed with the user in mind, making it one of the most convenient and user-friendly banking apps on the market. The app is intuitive and easy to navigate, with a clean and modern interface that makes managing finances a breeze.
One of the standout features of the Revolut app is its ability to track spending and set budgets. With just a few taps, users can view detailed spending breakdowns by category, merchant, or time period.
This allows them to identify areas where they might be overspending and make necessary adjustments to their budget.
The app also offers a range of other useful tools, such as the ability to freeze and unfreeze cards, set up recurring payments, and access transaction histories. These features allow users to take control of their finances and manage their money with ease, no matter where they are in the world.
But convenience doesn't just stop at the app. Revolut's customer service is available 24/7, so users can get help whenever they need it. Whether they have a question about their account, need to report a lost or stolen card, or have a concern about a transaction, Revolut's customer support team is there to help.
Unmatched Flexibility and Control
Revolut offers unparalleled flexibility and control when it comes to managing your finances. Unlike traditional banks that offer limited account customization options, Revolut allows users to tailor their accounts to their specific needs and preferences.
One of the standout features of Revolut is its virtual cards. With virtual cards, users can create one-time use card details that expire after a single transaction, reducing the risk of fraud and unauthorized transactions.

Users can also create multiple virtual cards for different spending categories, providing even more control over their finances.
In addition to virtual cards, Revolut offers a range of other features that allow users to customize their accounts. For example, users can choose from a variety of account types, such as standard, premium, or metal, each with their own set of features and benefits.
Don't Miss Out on Their Free Premium
With Revolut's incredible offer of a free Premium account for three months, there's no reason to miss out on the full range of benefits that the account has to offer.
Think about all the money that you could be saving on fees and exchange rates when using your card abroad. Not to mention the peace of mind that comes with enhanced security features and access to 24/7 customer support.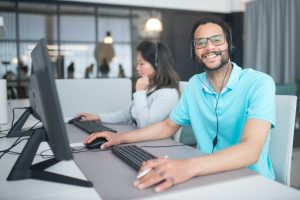 With the Premium account, you'll have access to a wide range of exclusive features that will make your banking experience smoother, more convenient, and more enjoyable.
And with this limited-time offer, you'll have the chance to try out all of these features completely free of charge for an extended period.
Don't let this opportunity pass you by, if you are looking for an all-in-one finance service that is chosen by millions of people and considered one of the best by most trusted brands all around the world, then Revolut is for you. Sign up now to not miss the chance of their free premium.